Rimu Cabinet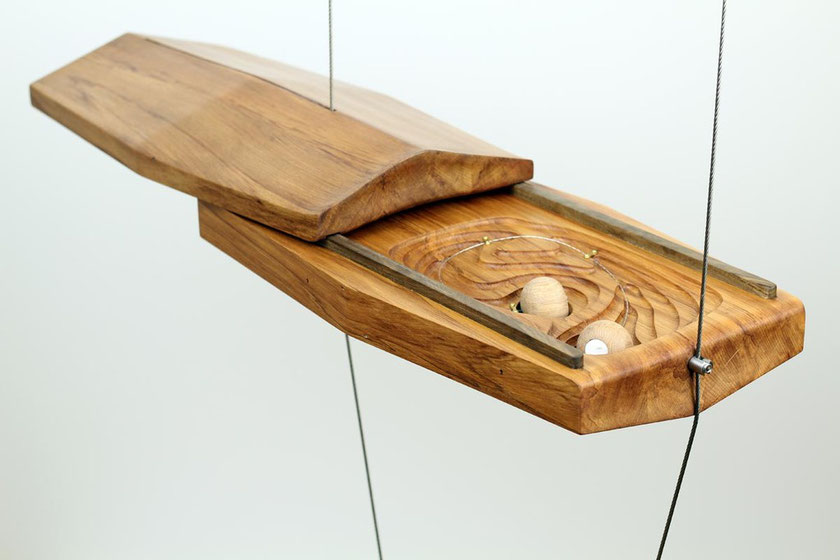 Background
RIMU
Maori Name: Rimu / puaka.
Common Name: Red Pine
Botanical Name: Dacrydium cupressinum
In Mäori,rimu (often in its doubled up form rimurimu).
One of the prized timber trees Rimu is well known for its strength and durability, often used in furniture, although very little is milled these days. Much of New Zealand's rimu has been logged, however a halt to commercial logging of the last large remaining forests on the south Islands west coast was put in place in 1999.
Appearance:
Rimu is a slow-growing tree, eventually attaining a height of up to 50 meters. Its lifespan is approximately 800 to 900 years. The leaves are small and awl-shaped. The seeds are dispersed by birds like the kakapo, which eat the fleshy scale and pass the seed on in their droppings.
Uses:
The juicy red cup that holds the seed was eaten by Maori.

The resinous heartwood was split into slivers and tied in bundles for torches.

Used in beer brewing by Captain Cook.

Where Kauri did not grow, European settlers used Rimu as the main building timber.

The bark became a common source of tannin for tanning certain qualities of leather.

Used most recently for furniture, woodturning and carving.

Medicine:

The inner bark of the rimu tree was beaten into pulp and put on burnt skin.

The pulped bark was combined with water and hot stones in a calabash, and dabbed on ulcers or running sores.

The gum of the young tree was used to stop wounds bleeding.

The leaves were used on sores.

The aromatic leaves of this conifer were used in vapor baths.
Stories:
Not only is the foliage of young trees reminiscent of a feathery seaweed, but the red sap is said to have come from the blood of Tunuroa, a dreaded water monster

.
The demigod Māui, wanting to discover the secret of fire, visited the goddess Mahuika. She gave him one of her fingernails, which contained the fire. To trick her, Māui deliberately put out the flame and returned for another fingernail. He repeated this until Mahuika, realising she had been duped, cast the last nail down and set the underworld alight. Fire became implanted in kaikōmako, rimu and tōtara. Since then, fire has been made by rubbing sticks from these trees in grooves of māhoe or patatē wood.
The cabinet draws its inspiration from:
The action of slicing clay.

The relationship between the fire implanted in the rimu as in the above story, and the firing of clay.

A stylized representation of the unique bark patterns.

The form is inspired by the seed capsule.

The form also references the whare (house) for which rimu was one of the favoured and predominant construction materials for both Maori and European builders.