About Tim Wigmore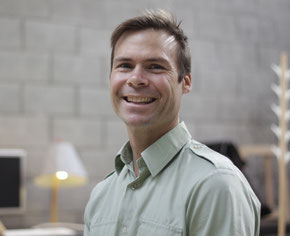 Tim Wigmore lives and designs in the heart of Wellington, New Zealand's capital - a city that fuses funky culture with rugged landscape.

Tim works with his clients to realise designs that focus on quality interactions and sustainability. His innovative furniture is acclaimed for pushing the boundaries between interior design, installation art, and exhibition design.  

'I strive to connect people with their things – to design objects that people will enjoy conceptually, physically, and emotionally. My aim is to create work that resists obsolescence, and to use materials and processes that reflect a deep respect for the health of the collaborators, clients, and their surroundings.'

Tim regularly exhibits in New Zealand and internationally, and his work is sought after for both public and private collections. Look for Tim Wigmore Designs in leading design stores and galleries.