Products: Standup - Adjustable Laptop and Book Stand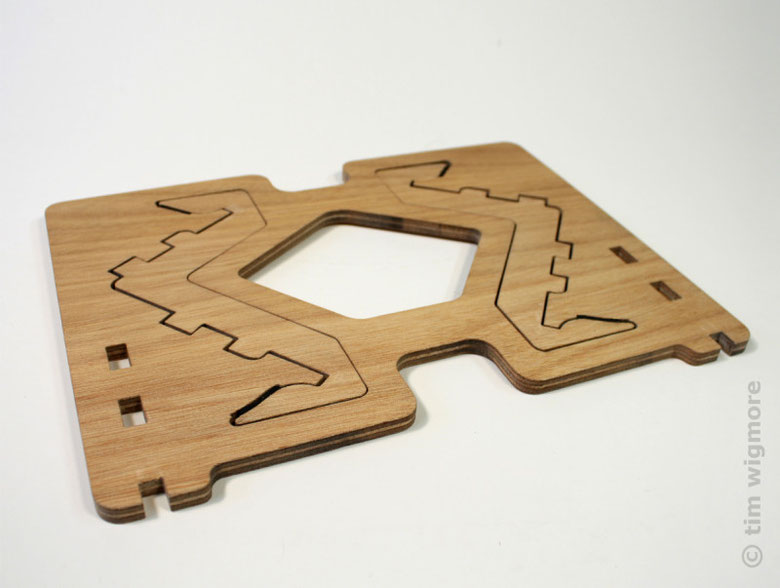 Standup
Date Designed: 2009
Standup is a reaction to the junky plastic laptop stands that I was seeing when I designed this in 2010.  I wanted something natural, something simple to fold flat in my bag when I carry my laptop, little portable keyboard, and mouse with me on my bike.
Standup differs from your standard laptop stand in that it is designed to allow you to easily elevate your screen to 1 of 2 comfortable heights while using a remote keyboard and mouse.  I've found that its way more comfortable working this way and helps to avoid strain on your body.
The Design has in 2016 been licensed to The Clever Design Store and is exclusively available through their online store.
Standard colours: natural
Dimensions: length: 315mm, width: 236mm, depth: 9mm
Materials: FSC-certified marine-grade plywood, natural oil finish
How to use your Standup - video below