Products: Pil - Pendant Lamp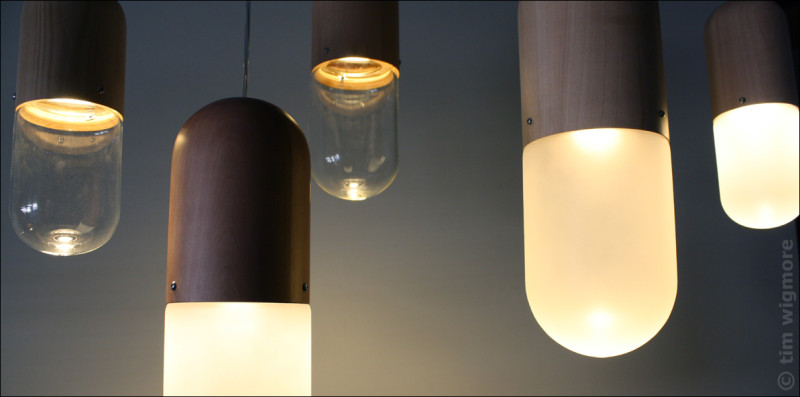 Pil
Designed 2010.
Pil is an interior pendant lamp that hangs around looking great in your space – bedroom, bathroom, open atrium, or cosy lounge.

Made with hand turned logs from New Zealand's Southland forests, and artisan blowen glass, Pil marries old-school craftsmanship with cutting-edge LED lighting technology to produce a beautifully rich sculptural piece.

Just flick the switch when you're looking to illuminate your life - this Pil really works!
Standard colours: silver beech timber, cherry beech timber, brass, powder coated aluminium.  Frosted glass or clear glass.
Dimensions: small: length: 300mm, width: 100mm, large: length: 400mm, width: 140mm
Materials: FSC-certified New Zealand Beech,metal, hand blowen glass, LED illumination
Available Now: see stockists for details