Products: Loungearound - Lounger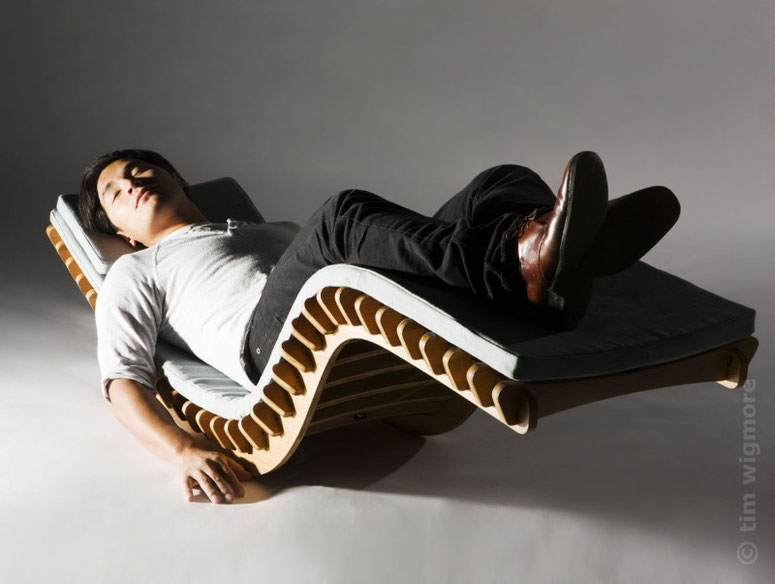 Loungearound
Lujo Lounger
Date Designed: 2008
Loungearound is a delicately balanced reclining chair that encourages you to lie back, chill right out, and lounge ... around.

This sophisticated sculptural piece enhances spaces both indoors and out and because its made with highest-quality materials and processes you can rest assured that Loungearound is all about sustainable relaxation.
Tauranga based Lujo have purchased the design for the Loungearound and now sell this as the Lujo Lounger.  For Lujo we've made the lounger wider and tweaked the design to fit their product range as well as adding some refinements like a rubber wedge to 'lock' the rocker off in your desired reclining position.   Additional work was done by Think and Shift to refine the joining mechanism.  Click here for details.

Dimensions: height: 680mm, width: 480mm, length:1670mm
Materials: Plantation bamboo, hemp fabric, natural oil finish
Revised Loungearound design available through Lujo - Living and Lounging Outside