Frankie Pendant Lamp for Designtree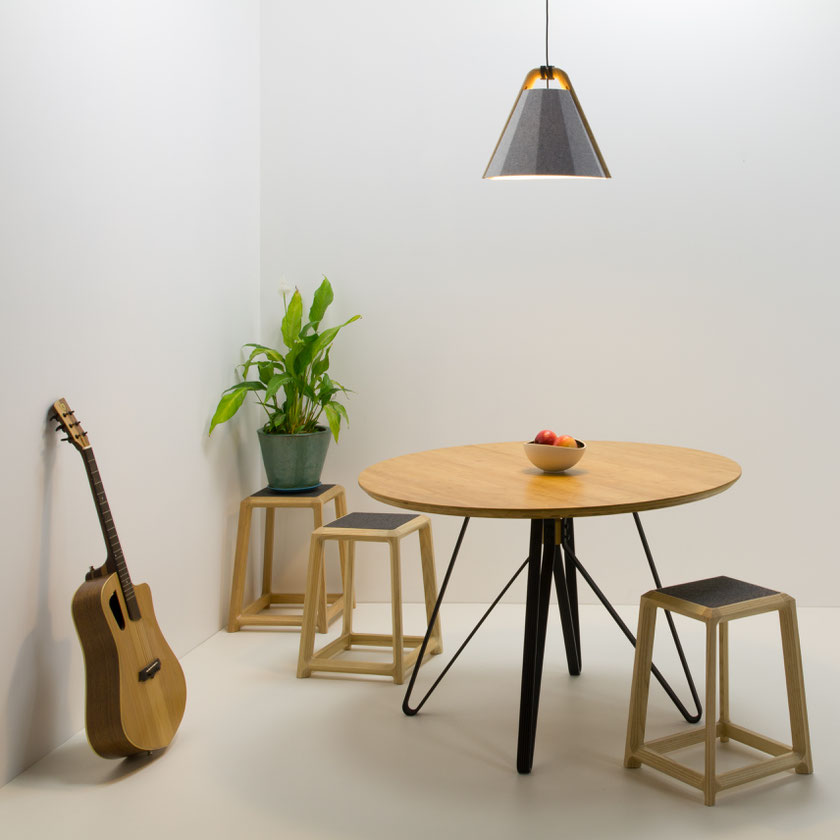 Frankie Pendant for Designtree - Designed with Rebecca Asquith.
Date Designed: 2013
The Frankie Pendant Lamp combines solid timber and felt to create a tactile, flexiable and refined lighting system from a few simple well crafted components. 
Ideal for both commercial and domestic applications this stylish and effective pendant can extend lengthways to provide lighting perfect for longer tables, bars and hallways.
Dimensions:
350mmH x 400mmW x 400mmL
Add 500mm to length for each flat panel extension
Materials:
American ash timber, recycled PET panel, braided cable.
Colours:
Natural timber, light grey shade, red braided cable.  Other shade and cable colours available on request.
Features:
- The shade material is UV stabilised to resist colour fading and moisture damage. This material is also: non-toxic, non-allergenic, highly durable and easy to clean.
- The shade material provides excellent acoustic absorbency.
- The shade is made from 100% recycled and recyclable PET (approximately 60% post consumer waste) and carries certifications that can contribute to Green Star ratings.
- Comes flat packed to reduce its size for transport.