Doc Display Stand Prototype for Turnbull House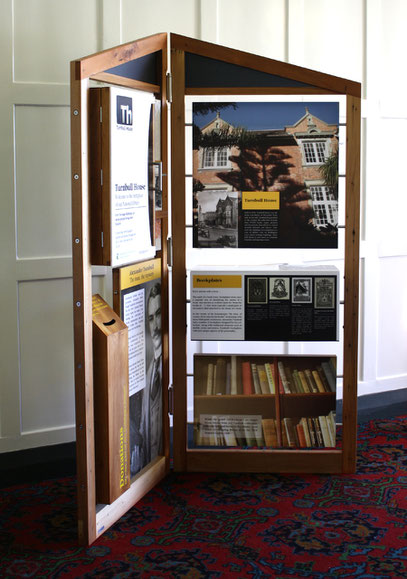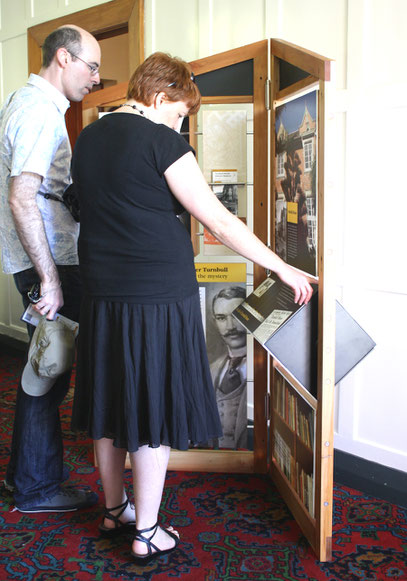 Department of Conservation Display Stand
Designed in conjunction with Megan Hosking from Alto Design this is a prototype for an information screen intended for several of Wellington's historic buildings.  The modular screen incorporates a donation box, a cupboard containing a scrapbook, a spinning information box with braille, brochure holder and 4 information panels.  These individual components can be changed from location to location depending on the requirements. 
Crafted from recycled rimu with acrylic information panels the screen can be reconfigured to fit the space and the information displayed.  Designed as a tactile experience visitors are encouraged to touch the display, spin the box, feel the braille, open the cupboard and feel the antique fabric cover. 
Location: Turnbull House, Wellington from November 2009.