Projects: Through & Through Breakfast Bar Commission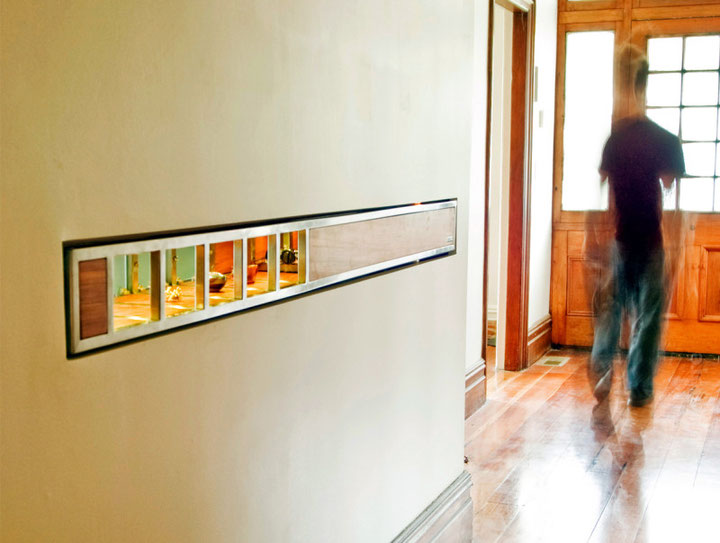 Through & Through
Through & Through was commissioned by Dr Franz Smith – a prominent New Zealand marine scientist and ecologist – for his residence in Wellington.

Dr Smith wanted the bar to display various artefacts from his marine collection, while also being a unique discussion piece. His basic requirements were to be able to sit 1–3 people around the bar with a light meal and a drink, and to be able to easily shift it out of the way but not out of sight.

We developed an innovative cantilevered system to fulfil these requirements. The bar pivots and slides within a horizontal slot through the wall, allowing the client to easily alter his dining area. Displayed items can be viewed through frosted glass panels – from both sides, from one side, or as silhouettes. 

Through & Through was realised by working closely with the client, engineers Clendon, Burns, and Park, and mechanist Dominic Taylor.


Dimensions: Bar size: height: 150mm, length: 2000mm, width: 250mm
Materials: Stainless steel frame and hardware, recycled rimu wood, frosted glass
Designed: 2008
Location: Thorndon, Wellington, New Zealand