Products: Chamfer Stool for Designtree with Rebecca Asquith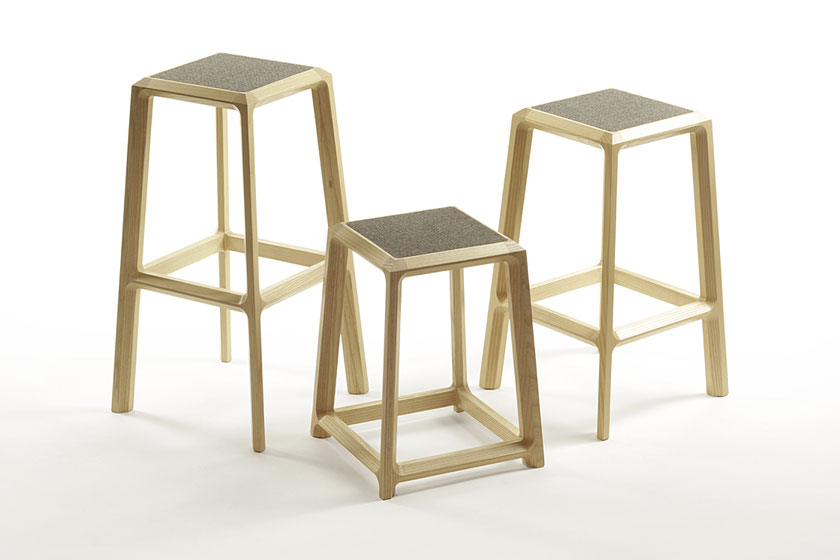 Chamfer Stool
Designers: Tim Wigmore and Rebecca Asquith
Date designed: 2014 for Designtree Collective
The Chamfer Stool is handcrafted in American Ash timber with a plywood seat topped with a felt seat pad insert.
The strong lines of the stool are achieved by using hard chamfers on the frame which flow around the internal corners to accentuate the timber joinery.
The Chamfer Stools simplicity and robust construction lends itself to a range of environments within both commercial and residential settings.
Dimensions: (seat top 300mm x 300mm)
Short:  485mmH x 370mmW x 370mmL
Mid:  650mmH x 395mmW x 395mmL 
Tall:  750mmH x 410mmW x 410mmL
Materials:
American White Ash Timber, recycled PET panel
Colours:
Natural timber, charcoal seat top. Other set top colours available on request.