Chamfer Coffee Table for Designtree with Rebecca Asquith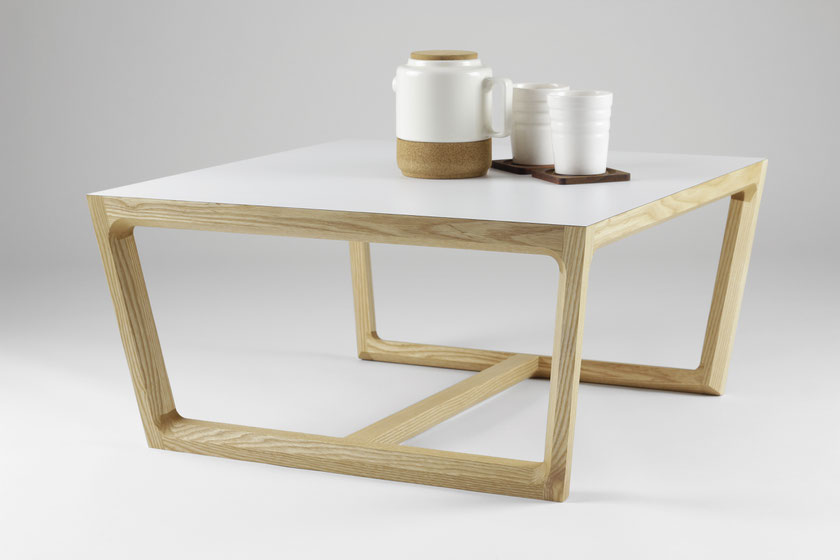 Chamfer Coffee Table
Designers: Tim Wigmore and Rebecca Asquith
Date designed: 2014 for Designtree Collective
Building on the visual language of the Chamfer Stool the Chamfer Coffee Table is handcrafted from American Ash with a high quality hard wearing HPL laminate top, the Chamfer Coffee Table top is available in a select range of colours to complement any interior.  
The strong lines of the coffee table are achieved through careful consideration of angular detailing and organic curves.  The hard chamfers on the frame flow around the soft internal radii visually balancing the piece and accentuating the meticulously crafted joints and detailing.
The Chamfer Coffee Tables simplicity and robust construction are designed to compliment a wide range of interiors within both commercial and residential settings.
Dimensions: 350mmH x 700mmW x 700mmL
Materials: American White Ash Timber, high quality HPL laminate.
Colours: Natural timber, white laminate.  Other laminate colours available on request.