Projects: Bugs Beetles and Butterflies Exhibition Design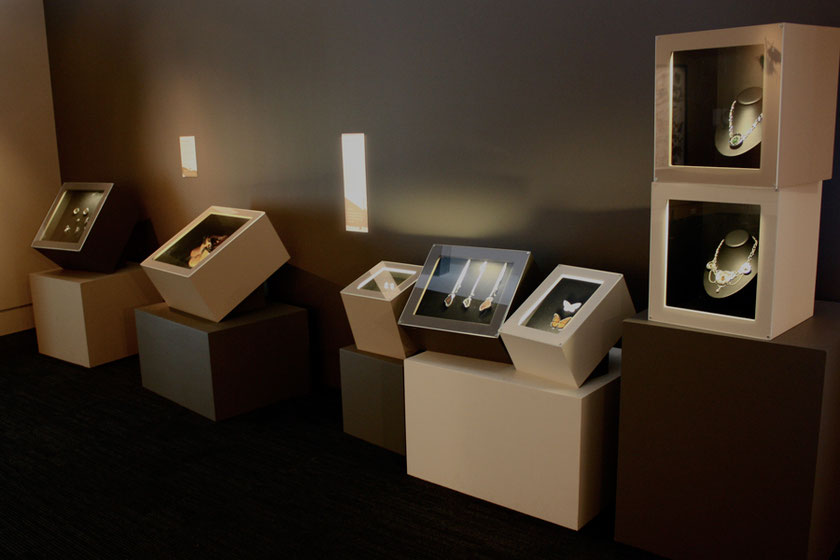 Bugs Beetles and Butterflies
The exhibition design for Bugs Beetles and Butterflies was based on the idea of an exploration of your grandma's attic space. A dark warm space, with shafts of light illuminating treasures in boxes.  This jewellery exhibition was aimed and scaled for children; the internally lit exhibition furniture was low and securely fastened.  Designed as a touring exhibition, in many cases the cabinets showcasing the works doubled as their crates.
Location: TheNewDowse, Lower Hutt, New Zealand. 2010
Curator: Leanne Wickham.
Designer: Tim Wigmore.